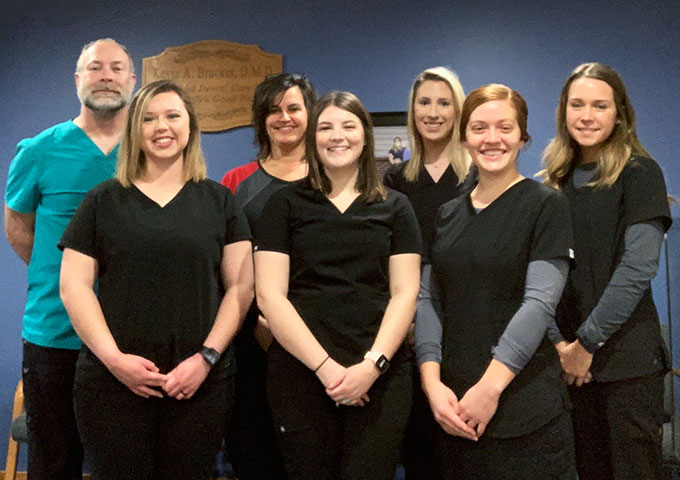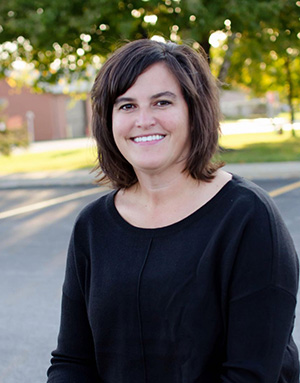 Janine
Dental Assistant
I try to make a connection with our patients, learning about their hobbies and interests. I really like working with younger patients, making them feel comfortable and encouraging them every step of the way. It's wonderful when I hear them ask when they get to come back with a big smile on their faces. A lot of my work here involves assisting Dr. Brucker with procedures. I also order our dental materials, perform lab work, take X-rays, and review treatment plans with our patients.
In my personal life, I have been blessed with ten siblings who have, in turn, given me 40 wonderful nieces and nephews whom I love to spoil! I enjoy reading, gardening, hunting, shooting, traveling, and spending time with friends and loved ones.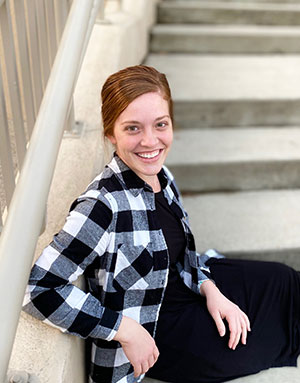 Esther
Dental Assistant
I joined the team at Brucker Dental Care in 2018, assisting Dr. Brucker with procedures, taking X-rays, and completing lab work. I love meeting and making connections with patients. One of my biggest goals is to make patients feel comfortable and relaxed when they come in here.
Outside of work, I enjoy spending lots of time with my friends and family, going on vacations and small trips, visiting new places, and making many memories. I love the outdoors, spending time in the sun, or being by the water!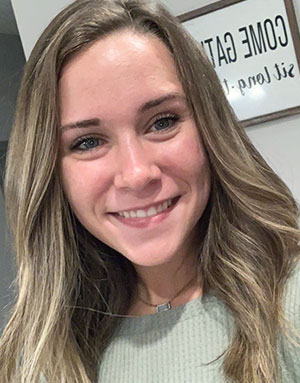 Allie
Dental Assistant
I work alongside Dr. Brucker, providing patient care and making sure that the doctor has everything he needs to improve our patients' oral health. I love that I get to do different things every day and interact with different patients. It keeps everything fresh and exciting, and I look forward to coming to the office to see what will happen next.
When I'm not at work, I enjoy being with my family and my friends. Some of my favorite things to do are boating, decorating, floral arrangements, and photography.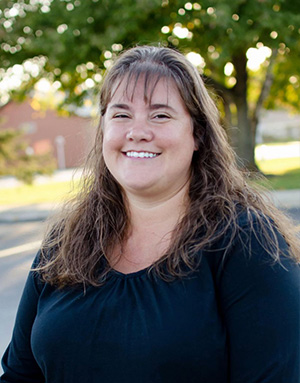 Jenna K.
Registered Dental Hygienist
Some of my many responsibilities include cleaning and polishing teeth, giving patient education, and delivering the anesthetic, but my most important role is making sure our patients leave the office with a happy, healthy smile. I enjoy getting to know my patients on a personal level and seeing their oral health improve because of the information I have given them. It is very rewarding to make such a big difference in their lives. Our office staff is my second family, and we work really hard to treat each other, and our patients, like family.
I am married to my high school sweetheart Matt, who co-owns Kilgus Dairy. I have three outgoing children, Kamber, Collin, and Kelsey, who help us on the farm. We are very active in our church and its services. I teach pre-school Sunday school, and we participate in an adult Bible study. I am also active with the Livingston County Farm Bureau Young Farmers group.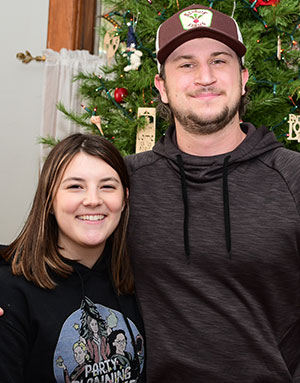 Emma
Dental Hygienist
My job involves so much more than just cleaning teeth; I'm here to educate patients on their oral health and encourage them to build a strong foundation of health for years to come. I work hard to create relationships with my patients; I really enjoy getting to know their families and learning about all their interests. The best part of my job is working with a team that shares a common goal of giving our patients the best possible care.
When not at work, I'm usually at home with my husband Aaron and our dog Maggie. We like to watch our favorite shows and cuddle the dog. If I'm not lounging around, I'm reading, going on walks, baking, or spending time with friends and family.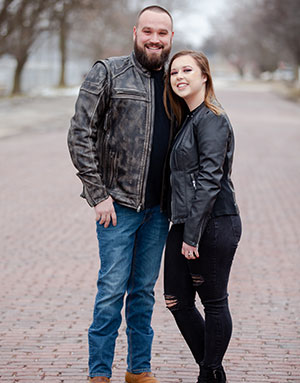 Hannah
Dental Hygienist
I joined Dr. Brucker's team in 2018 after attending Parkland College for my RDH. My favorite part of my job is educating patients. It is so fulfilling to see a patient's oral health improve. Not only does it make me happy, but the joy in their voice when you tell them how much they improved makes my day! A huge reason I decided to become a dental hygienist is to help give someone back their smile, and it's something I get to do every day!
After work, you will find me with my husband Drew and our two rescue dogs Sadie and Caesar. I love being outdoors hiking, kayaking, and camping. I also love spending time with my family and friends!